VINYL ROLL - 12 IN. YELLOW RIBBED - 12 IN. YELLOW RIBBED
Add Punch and Cut Service if Required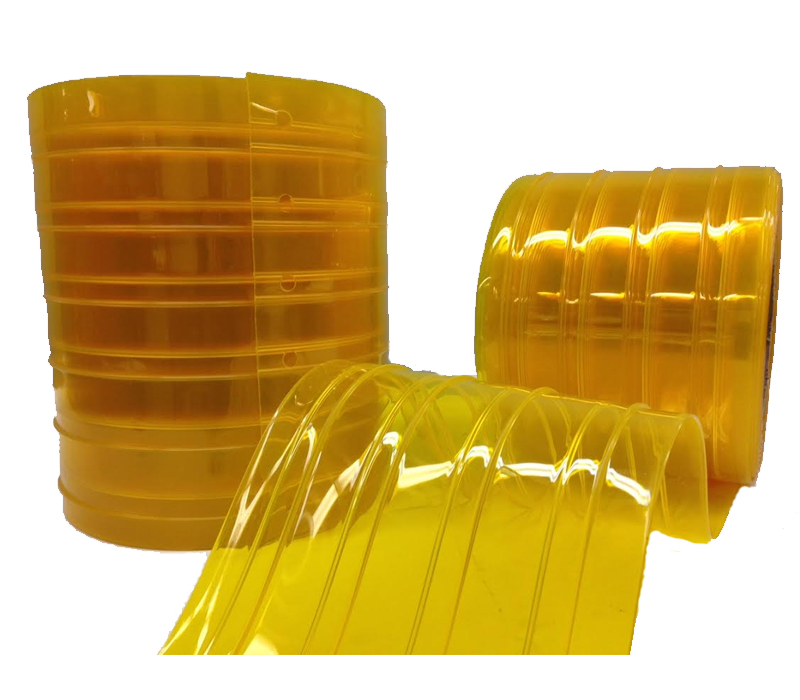 12 in. yellow Ribbed
Grade Type:
Yellow Smooth - (10 deg F to 160 deg F)
Gauge:
120
Linear Ft:
150
Color:
yellow
Price:
$ 355.00
Anti Insect Yellow
Used in application where insect control is needed.
Material contains a unique citronella based formulation which deters insects.
Common for doors in food manufacturing and processing.
Available in widths from 8" to 12" - thicknesses from .080" to .120
See all Vinyl Rolls available
About Cutting Service
Less expensive
Fits 99% of existing studded hardware
Quicker delivery
Continuous roll
Strips are pre-cut and pre-punched
Individually marked concave/convex
Easily dispensable
Less storage space
Ideal for service trucks
No tools required
Eliminates shipping damage
Accurate Holes and No Curls when installing

Notes:

Number of Rolls can be adjusted in the shopping cart. If ordering punched and perforated strips ….all strips in the roll will be the same length. To calculated total strips, simply divide the roll length by the strip length

The total number of rolls can be adjusted in the shopping cart. Partial Rolls may be available for punching and perforating but are subject to a $15 cutting charge….

Shipping is available to all States and Provinces…..
Would you like this roll to be fabricated into strips?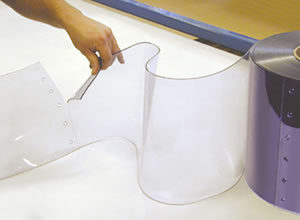 Roll is cut into strips and re-wound on a continuos roll. Strips simply tear off at the perforation mark.