 SHIPPING UPDATE
Dear online customer. Thank you for shopping with us. We are currently shipping daily as usual with many products such as hardware, common door kits and rolls shipping same or next day. See all shipping options on our final checkout page. We have added additional shipping options to our cart for quicker deliveries such as DHL 1 day and Fedex 2 day among other options. Shipping is currently capped at $198.00 regardless of total weight. Select items are currently shipping from AL, AZ, WA and B.C.
ITEM(S) YOU ARE ORDERING:
Your shopping cart is empty.
Your shopping cart is empty
COVID 19 SHIPPING UPDATE
Dear online shopper. We are currently shipping daily as usual however keep in mind that with the Covid19 challenges that some carriers are experiencing, shipping could be affected or delayed. As a result UPS and Fedex may not be guaranteeing on time delivery. Please update your zip code below for live shipping rates.
Sales Terms
Payment Methods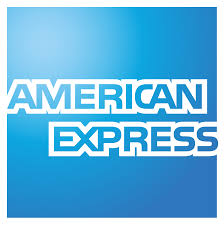 To facilitate payment and provide convenience to our customers, we accept all major credit cards including Visa, MasterCard and American Express. Customers may choose to checkout via our secure shopping cart or via Google Checkout. For companies wanting to provide Purchase Orders (PO), we ask that the PO along with trade references be emailed to sales@strip-curtains.com with the item(s) of interest.
Product Guarantee and Returns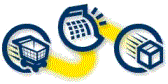 All our products are guaranteed to be shipped as requested and without any defects. If upon delivery of the merchandise(s) you notice a manufacturer defect please email us pictures of the defective item and describe the nature of the defect. If after reviewing the pictures we feel that the merchandise is defective due to manufacturing, Strip-curtains.com will replace the defective material as needed. All defective merchandise must be reported to our customer service team no later than 15 days after receiving the shipment.
Because most of our products are custom fabricated upon the specifications selected - most orders may not be canceled or returned following purchase, with all such sales being final. If for some special circumstance a return or cancellation is approved, re-stocking charges apply. All Warehouse Dividers, swing doors and Solid Curtain products that require sewing, heat welding or die cutting are considered custom and are non-returnable (see full list below). Select strip curtain products and related materials are non-refundable (see details below).
When returning a product, freight charges are to be paid for by the customer unless an error was made by the factory (at which point we will issue a return label). In the event that a guaranteed shipment does not arrive on time (ie. UPS next day air guaranteed) the difference in delivery time can be refunded (if paid for overnight and received 2 days later). The customer may also return the product; however standard re-stocking fees apply.
Returnable:
- Uncut Rolls and Hardware (25% restock fee)
- High Speed Doors (50% restock fee)
- AIR CURTAINS (30% restock fee)
Non-returnable:
- Strip Door Kits (including Replacement Strips/Curtains & hardware) or portions of are non-returnable
- Cut Rolls of Material (non-returnable)
- Warehouse Curtains and Solid Partitions (non-returnable)
- Swing Doors , Rigid, Solid, Impact (non-returnable)
IMPORTANT: If a returned item is damaged due to usage, acts of god, or negligence the item will not be eligible for a return. We also reserve the right to refuse the return if the original packaging is missing or damaged. You MUST contact customerservice@strip-curtains.com prior to returning an Item(s).
Freight Damage
Products that have visible freight damage must be reported to the carrier and noted on the waybill upon delivery.
Concealed Damage
Products that have concealed damage (only visible after the product is opened) must be reported within 15 days with pictures submitted to customer service.
Missing Items
Any missing product must be reported within 7 days of order delivery via email.
Defective Product Policy on Custom Products
Customers are responsible for verifying that their custom products have been made to the specifications given at time of order. We kindly ask that specifications be matched against quotes that were sent to verify accuracy. If the product was not made to the specifications given at time of order, the discrepancy must be reported to the strip-curtains.com customer service team no later than (15) days after receipt of merchandise.
Guarantee Delivery Times
Because Strip-Curtains.com depends on third party carriers and their services to meet deadlines (ie. UPS overnight or second day), we cannot guarantee 100% on time delivery. We can only offer what our shipping partners offer in terms of delivery ETA. However, if there is a difference in paid delivery time and actual delivery time – a refund for the difference can be applied.
Liabilities
Panamerica Trade dba Strip-curtains.com is not liable for any installation or labor provided by outside contractors on our products. Although we do guarantee the integrity of our products, Strip-curtains.com is not liable for damages as a result of wrongfully installed products which in-turn may cause injury or affect plant conditions.